Gate Repair Hermosa Beach is an extraordinary service provider that employs highly trained experts as well as utilizes the most advanced equipment and technologies in the industry.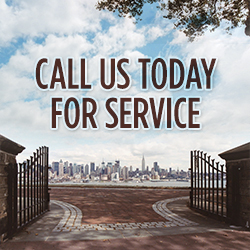 It is for these reasons why many of our clients are happy with the services that we provide. So if you have problems with your gate, never hesitate to call us right away.
The good news is, Gate Repair Hermosa Beach is always available 24/7. This means you can contact us even in the middle of the night. We truly understand the importance of this problem so rest assured that our technician will come right over the moment we have confirmed your need of our assistance. So give us a call now and let us fix your gates for you.
We are your partners in keeping your All-O-Matic gate on its top condition. Don't postpone having your gate problems fixed and prevent inconvenience and security issues. You can depend on our same day gate service to handle any concerns that you may be facing with your gate. Our technicians have the experience, training and the best equipment to deliver excellent services. Your problem will be resolved immediately and before you know it - your gate is back on track. We're also your go to service providers on gate installation and replacement. Keep your gate working properly and looking beautiful with our maintenance service.
Call Us Now 310-957-3159
Contact our company for free estimate