Security is the primary concern of most homeowners and businessmen and gate intercom systems have come to fill this gap perfectly. The idea is to control the entrance of guests, personnel and associates and facilitate your life. "Gate Repair Hermosa Beach" is a very experienced contractor in these systems and, thus, its services of the utmost importance. Our trained technicians excel in Intercom System services and they can promise excellent installation, repair and programming.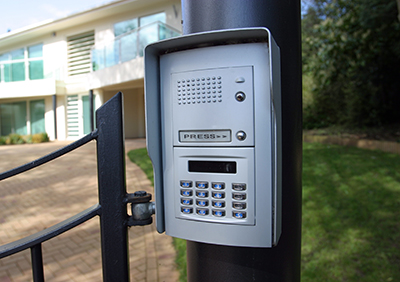 Top services by gate intercom specialists
The movement of people in and out of a certain building is monitored using security system gadgets that are installed by our very professional experts. A gate intercom system is chosen according to the needs of your own property. Since they are used for gated businesses, schools, various facilities and apartment buildings and homes, there are also differences among the capacity of each model. You can be sure that the personnel of Gate Repair Hermosa Beach can help you choose wisely and support you with outstanding technical services.
Doorking intercom and similar systems of equally valuable brands are all associated with your security. The intercom is connected to a home or office telephone line and you have the chance to check out your guests, allow them to have their own codes or deny them access. There are surely variations among systems depending on the number of employees and visitors at your business or family members, personnel and guests at your home. In any case, our Intercom System experts will provide excellent intercom installation services.
Intercoms can have closed circuit televisions, cameras that can rotate, alarms and others devices that are connected to a computer. The computer can be the controller of the system and when a threat is identified, it sets the alarm on. It can also notify people silently. You can be protected by intruders, control your security and enjoy access to your own property easily. Our gate repair contractor is available for problems, consultation and great services. Call for intercom repair or questions today!